JELLY QUEENS FREQUENTLY ASKED QUESTIONS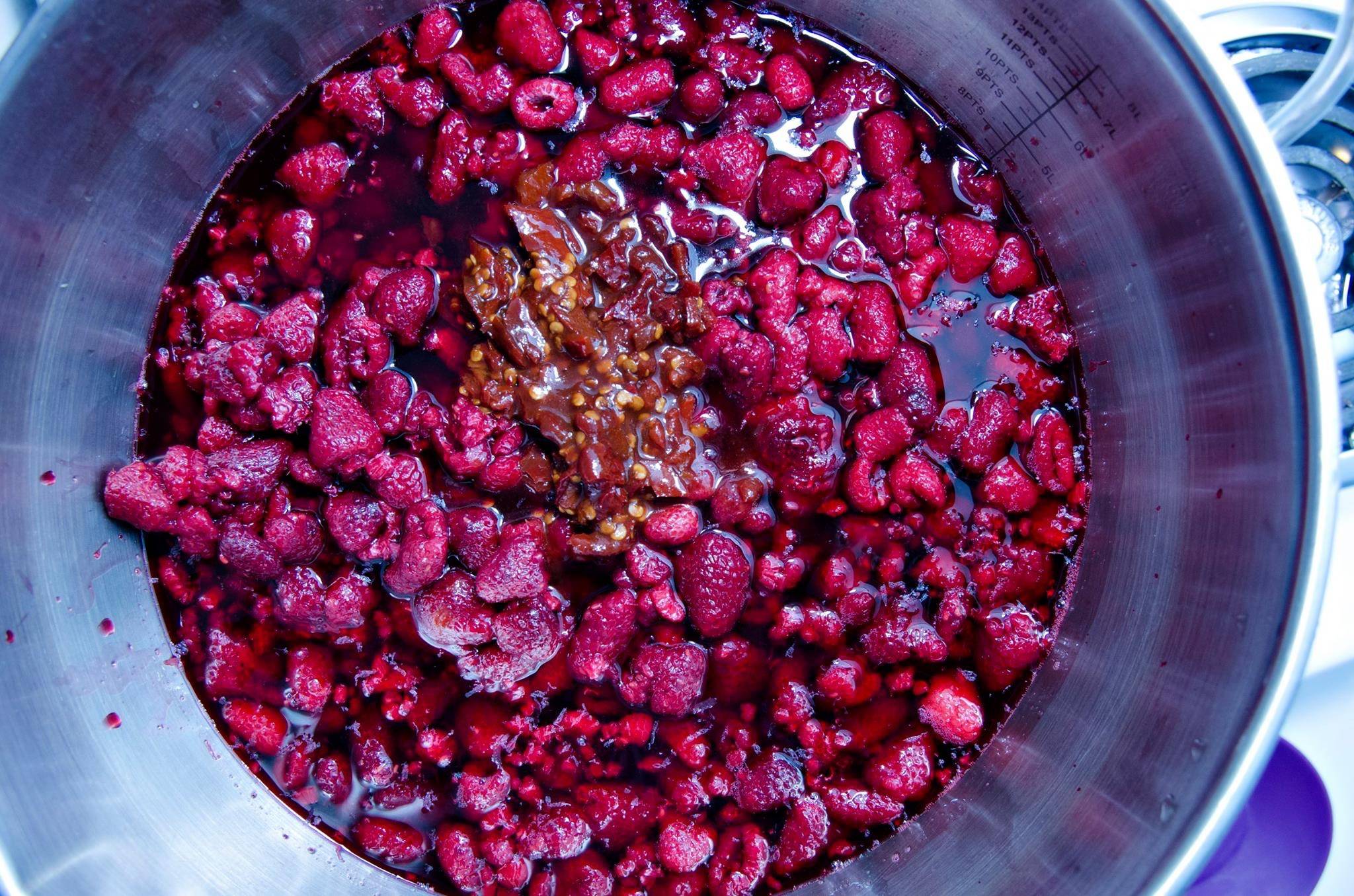 Is wax effective as a lid? And can you re-wax if you don't use jelly that often?
The new lids are so good and are self-sealing that wax is not necessary anymore.

What is your favorite way to gift your jelly?
For our 2-gift box I like one savory, one sweet! For our 4-gift box one of each style of preserve: jelly, jam, marmalade and a fruit butter.

How long will your jellies stay good after being opened & refrigerated?
4 - 8 weeks depending on the flavor and yes, they really need to be refrigerated because there are no preservatives in any of them.

Do you have any recipes to go with some of these different products?
How many servings are in a jar of jelly?
A serving of jelly is one tablespoon, so a 7-ounce jar has 14 servings.

How can I use these products if I'm vegetarian?
The only product we have that is not vegan is our curd – it is made with eggs and butter. But here are hundreds of other flavors to choose that are not only organic but vegan!

What happens when I open a jar of the blood orange lavender jelly and eat the whole jar with a spoon? hahah that happened to me!
That I cannot help you with lol.

Are they gluten free... all natural?
Everything, we do is all ORGANIC, NOT everything is gluten free because some of the flavors have beer as a flavoring.

I don't drink alcohol so how is the alcohol in the products going to affect me?
Just like vanilla - which is an alcohol-based extract - the infusions we use just amp up the flavor - the alcohol burns off in the cooking process.

Can you mix the jams and jellies with anything else to help elevate the dish?

I mix them with all kinds of things. I make salad dressing, drinks, flavored butters, icing, BBQ sauce all using the jelly!

What are your top 3 sellers?
Will you ship to other countries?

Yes, anywhere - so far, we have shipped to Japan, England, Malaysia, Wales, & Belgium.

What's your favorite use for black garlic rosemary?
I like things simple! My favorite way to used Black Garlic is as a glaze on steak or grilled veggies - but I hear it is really good in homemade garlic bread.

How many varieties do you currently have & do you ship out of state?
400 flavors - ship around the world

Where is the Dallas Texas metroplex can we find The Jelly Queens?
Royal Blue
Empire Bakery
Whole Foods – Highland Park (you may have to asked them to get it)

William Sonoma at NorthPark
Highland Park LOCAL Market
The Jelly House 4318 W Lovers Ln. Dallas, TX 75209 at the Jelly Kitchen!

Where do you source your ingredients?
We source our ingredients from local farmers.

Why is organic whole cane sugar so important to The Jelly Queens ?

Organic fair-trade whole cane sugar which has minerals, vitamins, and amino acids, table sugar has none of these nutrients. We also use agave and honey - just depends on the flavor profile of the product.

What inspired you to start making jelly?

I have no idea - lost my mind!

If I eat too much jelly, will I get a jelly belly?

No, you will be jelly beautiful! ‪‬